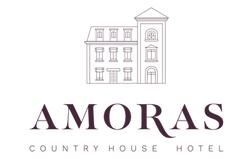 Restaurant
Accommodation
Amoras Country House – Despensa à Nova
Region PDO Beira Baixa
Name of person in charge
Joana Almeida
Phone number
918552725
Email
ja@hoteldasamoras.pt, info@hoteldasamoras.pt
Municipality/Province
Proença-a-Nova
Address
Rua Comendador Assis Roda, 25 6150- 557 - Proença-a-Nova
Experience(s)
In the Pantry, they store the traditional ingredients that each season bring us, as well as the secrets of all the recipes.
Fresh vegetables and fruit are harvested from the garden to ensure that your tasting experience is authentic and memorable.
Tasting board with regional cheeses.
Advance Appointment
Yes.
Schedule | Available Days
Dinners: Wednesday to Saturday
Lunches: Sunday
The Amoras Country House Hotel occupies a family mansion located in Proença a Nova built at the beginning of the 20th century. In a calm and relaxed provincial environment, where it is pleasant to be, it is the perfect refuge to rest, regain strength and enjoy the tranquility of the PinhalInterior region.
It was built from the farm of the Baptista Diniz family, in a mansion dating from 1905. In 2004 it was transformed into a hotel unit, which took advantage of the aforementioned house from which the main building was recovered and a new wing was added, where 32 rooms are located.
Advance Appointment
Yes.
Price
From 75€.
Share: