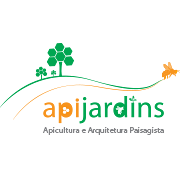 Experience
ApiJardins
Region PDO Beira Baixa
Name of person in charge
Filipa Almeida
Phone number
937313778
Email
geral@apijardins.com
Municipality/Province
Castelo Branco
Address
Estrada Nacional 233 1, Vilares de Cima 6000-722 Sarzedas
Experience(s)
Experience of Flavours with Knowledge.
Visit to the Cheese Factory with observation of the artisanal production method and the different types of curing.
Tasting of typical handmade cheeses from the region;
Lunch in a restaurant that uses the three products in the regional menu;
Free afternoon to visit the city of Castelo Branco.
Advance Appointment
Yes, in advance.
Schedule | Available Days
Minimum visitors
Not applicable.
Price
25€ average, variable value depending on the number of visitors.
Estimated duration
Half a day.
Share: