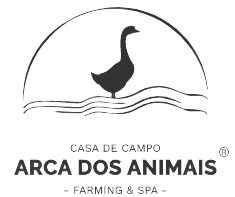 Accommodation
Arca dos Animais
Region PDO Beira Baixa
Name of person in charge
Helena Gregório
Phone number
967025854
Email
info@arcadosanimais.pt
Municipality/Province
Caféde - Castelo Branco
Address
Quinta da Ribeirinha, S/N 6000-030 Caféde - Castelo Branco
Experience(s)
Arca dos Animais consists of a main building, outdoor dining and leisure areas, a SPA area, a farm with animals and an organic vegetable garden.
All spaces were designed to make you feel at home in the middle of nature. You have at your disposal organic and regional products that will make your meals more appetising.
Advance Appointment
Advance booking is advised.
Price
Variation depending on the time of year.
Estimated duration
Not applicable.
Share: